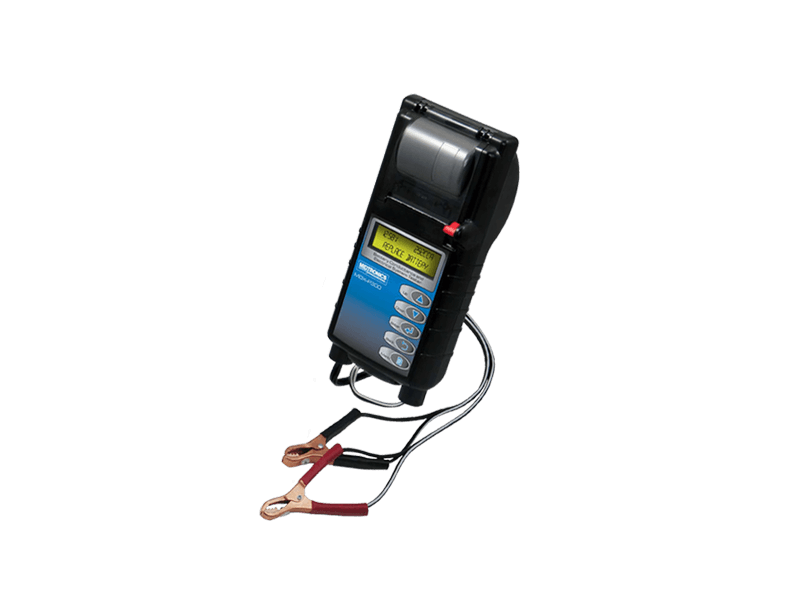 Battery Conductance and Electrical System Tester with an Integrated Printer
The MDX-P300 is the first tester available from Midtronics which features an integrated printer allowing for immediate printing of test results. Now it is easier than ever to show the current state of the battery and electrical system by providing customers with a printed result of the battery and system test.
Using patented Conductance Technology, perform a quick, simple, and accurate battery or system test in seconds, and review the printout with the customer for added impact to preventive maintenance routines and customer service.
Generate fast and accurate test decisions from discharged batteries in seconds without heat, sparks, or user interpretation.
With proven test algorithms and proven reliability, Midtronics conductance testers are required for warranty testing and preventative maintenance at automotive dealers and service providers around the world.
Features:
Integrated printer provides immediate results to review with the customer
Custom header available on printout
Tests 12 volt batteries and systems for cars and light trucks
Tests starting and charging system voltage and displays results
Tests batteries from 100 to 1400 CCA
Bad cell detection
Reverse polarity protection
Tests discharged batteries down to 1 volt
Multiple rating system compatible (CCA, SAE, DIN, EN, IEC, JIS#)
Tests multiple battery chemistries; regular automotive, AGM, and GEL
Multi-language capability, including English, French-Canadian, Spanish, and Japanese